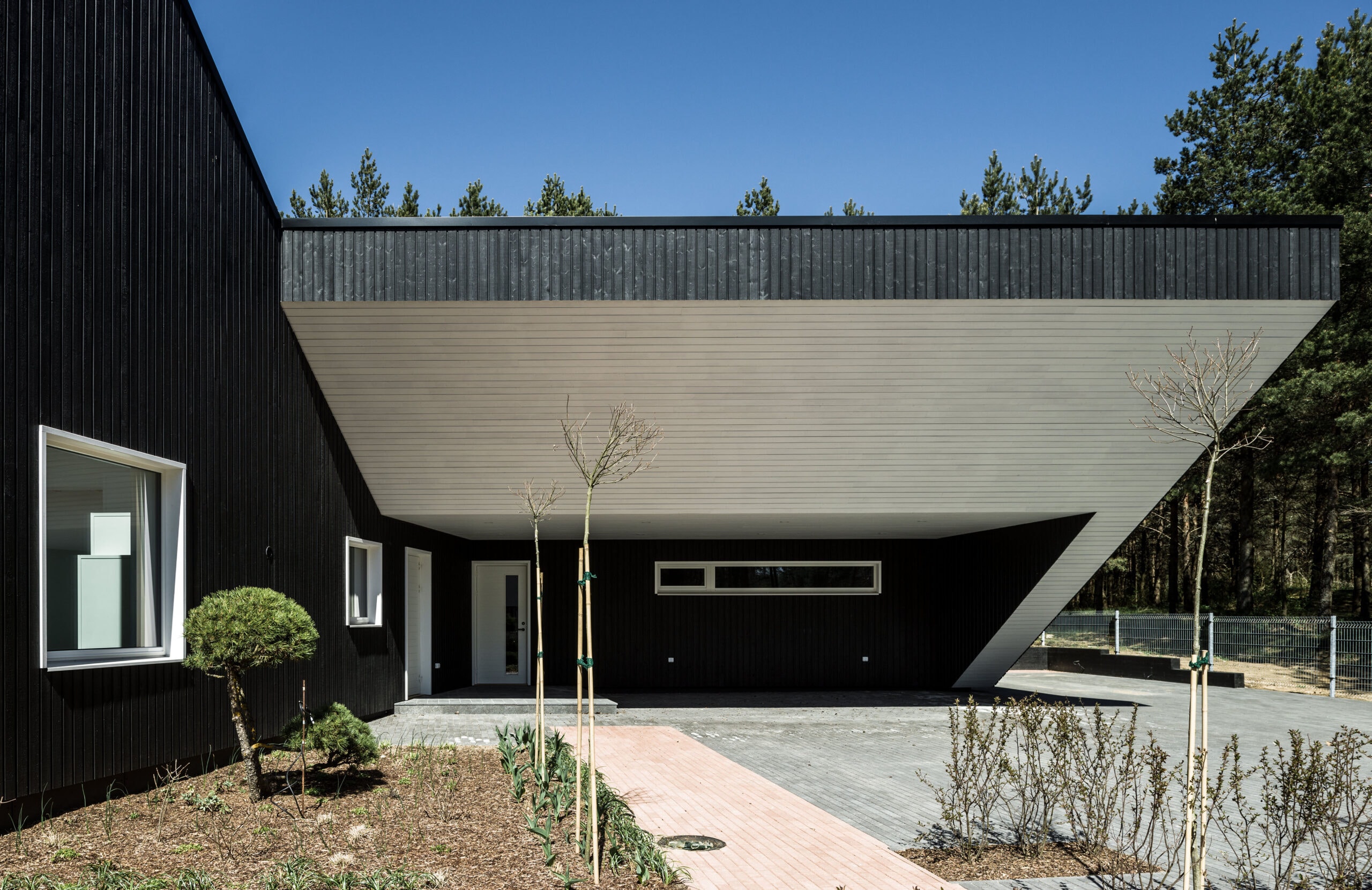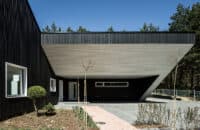 Locaction:
Tallinn, Estonia
Team:
Aleksei Petrov
Tanel Trepp
Kristi Tuurmann
Ott Kadarik
Mihkel Tüür
Two storeys private house is located in a picturesque residential housing district in Pirita, Tallinn. The plot is surrounded by a lush pine forest from two sides. Existing natural environment and orientation to the sun has been the major initiator for the design.
The main character of the building lies in the volumetric play of the roof to frame the views towards the natural forest in the back and catch the daylight in front of the house. Varied size of openings offers modulated natural light all day long.
Common areas are located on the ground floor and have a direct connection to the garden. Dining area with kitchen is placed in the southward protruding volume receiving the full spectrum of daylight. Livingroom with sauna is facing evening sun in the west and have direct access to the covered terrace. The terrace is part of the landscape which has been designed to gradually grow out of nature to become part of the building and dissolve the border between inside and outside.
The upper floor serves as a private space with four bedrooms and bathrooms. Three bedrooms have access to common roof-terrace facing evening sun.
As the natural environment asks for the corresponding materiality the whole building is clad with vertical black pine wood. A relatively large volume is visually reduced and its sculptural form underlined with a monochromatic colour scheme.