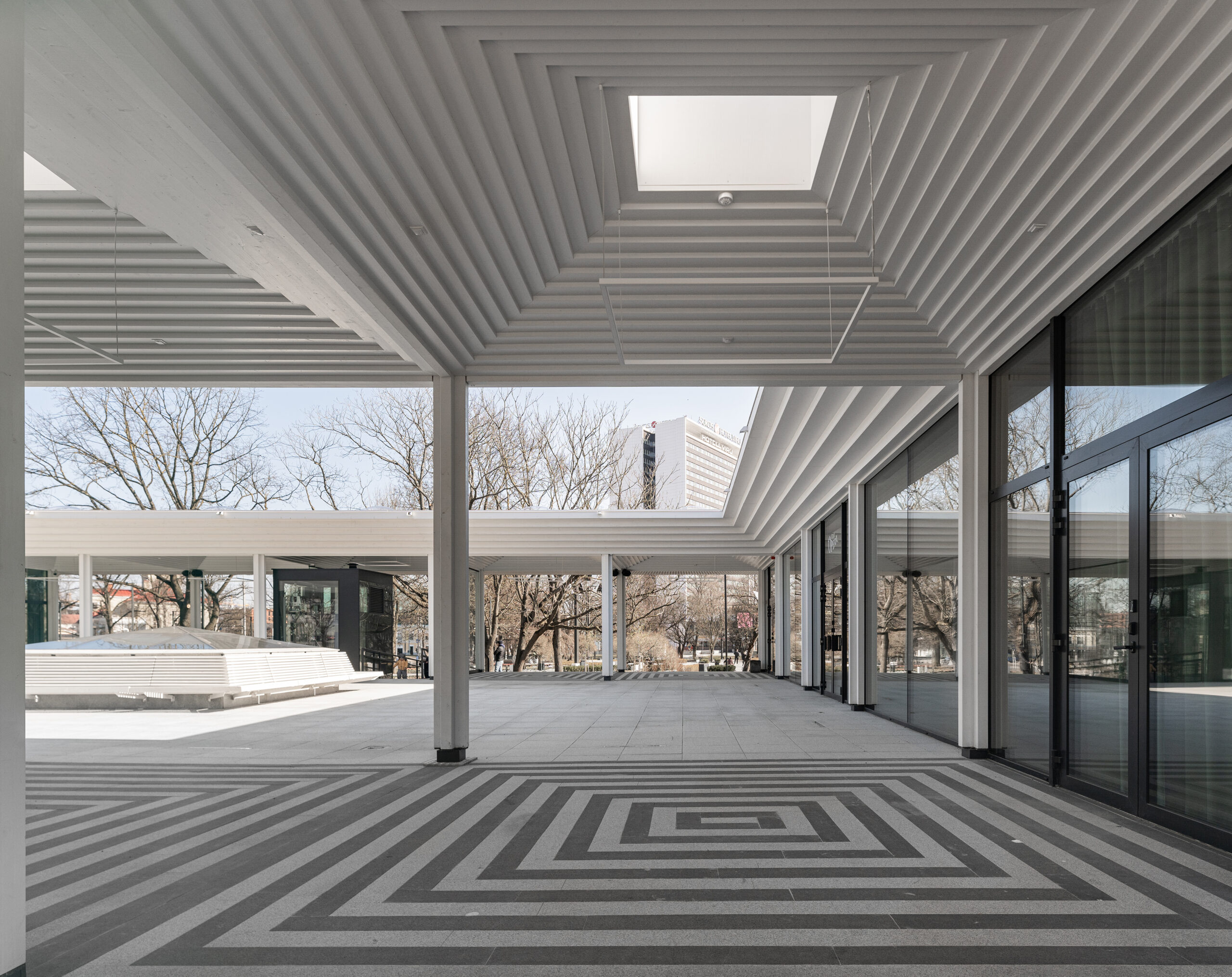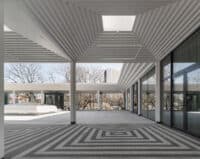 Client:
Tallinna Kommunaalamet
Locaction:
Tallinn, Estonia
Team:
Liis Mägi
Marleen Stokkeby
Katerina Veerde
Kadri Tamme
Liina Soosaar
Ott Kadarik
Mihkel Tüür
The pavilion stands on the foundation of an old market-hall. It is designed as a lightweight timber construction. The exterior walls between the structural columns are made of curtain wall elements making the pavilion transparent and light. The load-bearing structure is made of laminated timber: cross-shaped and half-cross-shaped columns. The ground floor is roofed by glued timber corbel vaults.  The pavilion is an integral part of the Tammsaare park. The connecting feature is the stepped shape of the corbel vault also reflected in the design of the light poles, information stands and playground equipment. The timber structure is finished with white weatherproof polymeric paint and treated with fireproofing.
The timber vaults grow into domes on the roof and a spatial vault ceiling in the interior and under the canopy. The prefabricated roof elements turn the top of the pavilion into a kind of a landscape that looks interesting also from above, for example, from the upper floors of Opera-house.