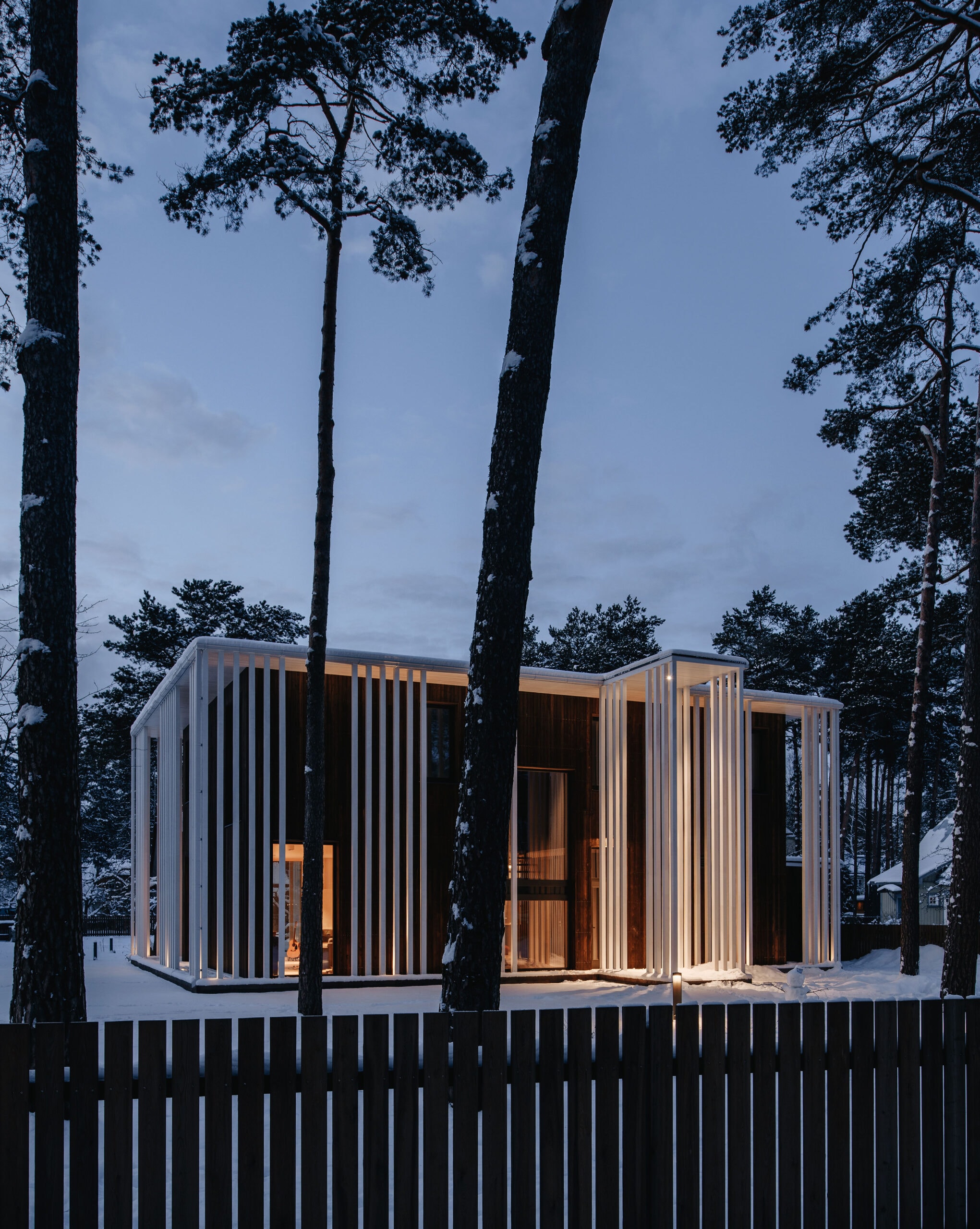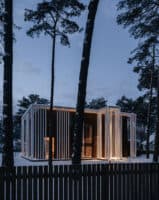 Locaction:
Tallinn, Estonia
Team:
Krista Kohv
Kristi Tuurmann
Tanel Trepp
Ott Kadarik
Mihkel Tüür
The reconstruction of this private house follows the former structure's L shape. The previous pitched roof is replaced with a lower flat roof.
The reconstruction preserves the relations of several rooms from the previous era. The garage is situated on the north-east side of the plot and connects to Aate street.
The facades are covered with larch wood, and the edges of the eaves are lined with larch wood elements, which make a framework for vines to grow and provide additional protection from direct sunlight. The material selection has to blend the building into the surroundings, which is defined mostly by the tall pine trees.
The ground floor is for living, with the entrance, kitchen, living, dining room and sauna. The second floor is where the bedrooms are situated. The basement houses a studio and technical utilities.